Affettuoso reviews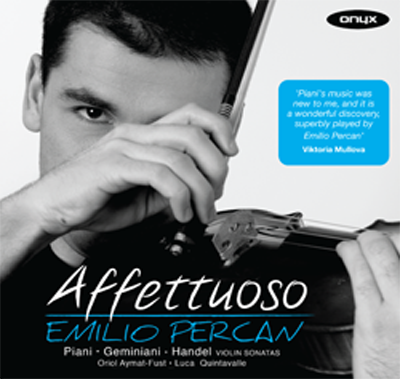 …Anyone listening to the quick movements will be captivated by the light and airy textures, lively rhythms, neat articulation and spirited interchanges between the violin and the continuo….
Robin Stowell
The Strad
…. the slow movements are delivered with great sensitivity, his phrasing and articulation are immaculate, and his ornamentation decent and tasteful…
…This is a supperb disc, in fact the best baroque music CD that I have heard in some time…..
Johan van Veen
Web Music International
… Percan has certainly shown us how worthwile and effective Pianis music is…
Duncan Druce
Gramophone